Photos of E5AX communications cable.
The serial cable is this one.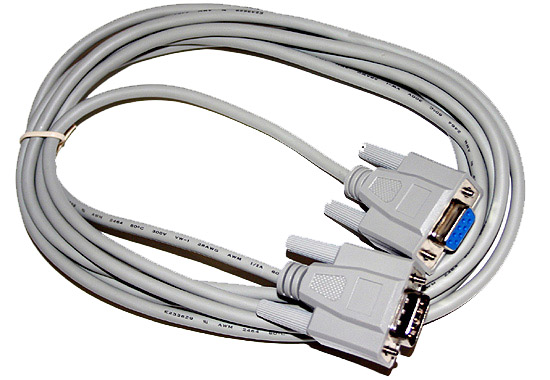 It is a serial extension cable from wiredco.com. Click on the photo to see the wiredco.com part. I cut off the female connector and stripped and tinned the Yellow, Orange, Brown and Red wires.
Orange = Pin #4
Red = Pin #3
Yellow = Pin #5
Brown = Pin #2
The above is admittedly cryptic. See the diagram below for how to connect to the Omron E5AX. The view is from the back of a MALE DB9 connector that will mate with the rs-422 card installed in the E5AX.
See photo below for which wires go to which terminal.
The USB to rs-422 converter is a Hexin HXSP-2108G which can be found on ebay. I buy then direct from a contact in Hong Kong.